2017 Events
◊◊◊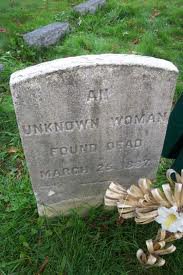 The 130th Anniversary of the
Unknown Woman Murder Mystery Cemetery Tour
Sunday, October 1, 2017
12PM-4PM
Tickets are $15 for Adults, $10 for Members and Seniors (65+), and $5 for Children
◊◊◊
Four Centuries in a Weekend
October 21 & 22, 2017
Twenty-eight historic sites will be open and free to visit during the annual Four Centuries in a Weekend!
From Liberty Hall Museum in Elizabeth to the Drake House Museum in Plainfield to the Cannon Ball House in Springfield to the Robinson Plantation Museum in Clark, 28 Historic sites will be open to the public for this annual Union County event!
The Merchants and Drovers Tavern Museum will be open Saturday from 10-4 and Sunday from 12-4. Stop by to have your Four Centuries Passport stamped!
 The Visit the Union County Office of Cultural and Heritage Affairs for participating sites, maps, activity books, and more!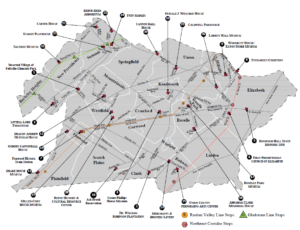 ◊◊◊
The Spirits of Rahway:
A Lantern Lit Tour of the Rahway Cemetery
Friday & Saturday, October 27 & 28, 2017
Murder, apparitions, tragic deaths, and the unexplained… Two nights only!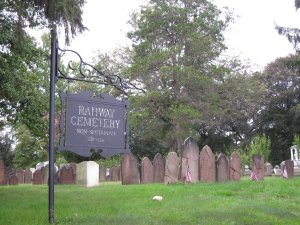 Join us of for a nighttime tour of the historic Rahway Cemetery (circa 1724) and listen to unsettling tales from Rahway's darker past…Tour of the building and refreshments included. Cemetery Walk will last approximately 1 hour.
$12 Per Person. Includes nighttime cemetery tour, refreshments, and self guided tour of the museum.
Friday, October 27 at 7:30PM, 8:00PM, 8:30PM, 9:00PM.
Saturday, October 28 at 7:30PM, 8:00PM, 8:30PM, 9:00PM.
Reservations are needed! Call to reserve your spot. (732)381-0441