2016 Events
◊◊◊
October 15 & 16, 2016
Tour the history of Union County! Twenty-six historic sites will be open to the public through the weekend. The Merchants and Drovers will be offering museum and cemetery tours!
For a full listing of participating locations view the 4 Centuries brochure.
◊◊◊
Night at the Tavern: Dinner & Silent Auction
Saturday, 10/22  6:30 – 9:30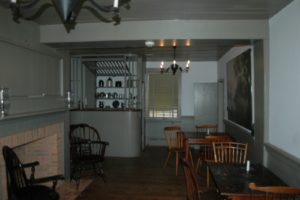 Members and Friends Fundraising Dinner and Silent Auction.
$40 per person includes dinner & beverages.
Tickets can be purchased by calling the Museum at: 732-381-0441
◊◊◊
Spirits of Rahway:
A Lantern Lit Tour of Rahway Cemetery
Friday, 10/28 and Saturday, 10/29
Join us for a Halloween celebration of Rahway's rich history and mystery as we take you on a guided tour of this circa 1724 cemetery – in the dark!  These eerie strolls by lantern are narrated by our storytelling guides who whisk you to into the past sharing actual paranormal experiences, as well as mysterious events that have no explanation.  Plus, this year all ticket purchasers are welcome to join us for one of two EVP sessions inside the Museum building (schedule to follow).
Tours begin at the Museum Gift Shop on the Museum grounds, 1632 St. Georges Ave., Rahway.
Reservations are required!  Each tour is approximately 1 hour and there are 4 tours each night:  7:30 pm, 8 pm, 8:30 pm and 9 pm.
Tickets are $12 per person – $10 per person for Museum members.
Please call and reserve your space: 732-381-0441.  Let our staff know what time and how many people.
◊◊◊
Holiday Candlelight Evenings
December 3 & 10, 2016
Join us as we c
reate the romance of a 19th Century Christmas at the The Merchants and Drovers Tavern Museum, featuring the music of Linda Russell- Historical Balladeer. Light Fare and Libations included.
Reservations Not Necessary. Adults $15, Members/Seniors $12, Students $5, Children Under 5 Free.
◊◊◊
The Unknown Woman Murder Mystery
-130th Anniversary Cemetery Tour-
Saturday March 25, 2017
Won't you join me for my 130th Anniversary..?
 Information coming soon.