2015 Events
Member Meeting & Board Elections
June 20, 2015 -12 P.M.
Current Merchants and Drovers Tavern Museum Association Members are encouraged to come out and Vote for Officers and Trustees.
Nominations for Officers: President, Vice-President, Treasurer, and Secretary. 
Nominations for Trustees: One 1-year term, Two 2-year terms, and Two 3-year terms. 
A presentation by James Keane, President of the Rahway Garden Club, will immediately follow the meeting. Mr. Keane will be detailing the proposed improvements to the Museum's Tavern yard.
◊◊◊
Happy Fourth of July! Fireworks at the Museum!
July 4, 2015- Dusk
Members are invited to the best seats in the house for Rahway's Fourth of July Fireworks. We invite you to bring drinks and snacks. Festivities begin around dusk.
◊◊◊
End of Summer Member Picnic
August 22, 2015
The Museum Association will be hosting a Member Picnic to be held in the Tavern yard! Bring your favorite summer picnic dish for all to enjoy! Times to be announced.
◊◊◊
Silent Auction & Tavern Night
September 2015, Date to be Announced
◊◊◊
Ghosts of the Past Cemetery Tour Weekend
October 3 & 4, 2015
Join us for our Annual Ghosts of the Past Cemetery Tour Weekend, Saturday & Sunday, October 3rd & 4th. Tours begin at 1PM and leave every 15 minutes. Last tour leaves at 4PM.
Meet some of Rahway's famous residents from days long gone. Hear stories from old favorites and meet some new characters. Tours last approximately 75 minutes. Reservations are recommended but not necessary. Call the museum for tickets. (732)381-0441
◊◊◊
Four Centuries in a Weekend
October 17 & 18, 2015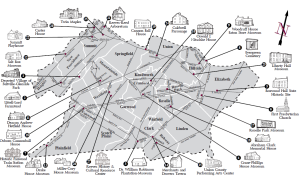 Take the weekend and tour over 25 historic sites throughout Union County.
We will be open Saturday, October 17th from 10-5 and Sunday, October 18th from 1-4PM. Stop on by for Autumn-Themed activities, pumpkin painting, tours, and more!
Visit the Union County Website for information and a map of participating locations.
◊◊◊
Spirits of Rahway: A Lantern Lit Tour of Rahway Cemetery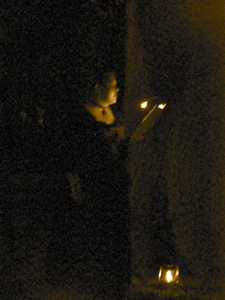 Tentative Dates: October 23rd & 24th, 2015
Murder, apparitions, tragic deaths, and the unexplained…
Join us of for a nighttime tour of the historic Rahway Cemetery (circa 1724) and listen to unsettling tales from Rahway's darker past…Tour of the building and refreshments included. Cemetery Walk will last approximately 50 minutes-1 hour.
$10 Per Person. Tours begin 7:30PM, 8PM, 8:30PM, 9PM.
Suggested for ages 12 and up. ~Reservations Highly Recommended~Call the museum office: (732)381-0441
◊◊◊
Children's Ghost Story Night
November 14 , 2015
6, 7, 8 PM
Step back in time to 1820 and listen to spooky stories from travelers of the Old King's Highway. Costumed "guests" of the tavern will recreate this time of stagecoach travel and early American history. Refreshments provided
◊◊◊
Annual Holiday Candlelight Evenings
Saturdays, December 5 and 12, 2015
6-9PM
Join us as we recreate the romance of a 19th Century Christmas at the The Merchants and Drovers Tavern Museum, featuring the music of Linda Russell- Historical Balladeer. Light Fare and Libations included.
Reservations Not Necessary. Adults $15, Members/Seniors $12, Students $5, Children Under 5 Free.