Dear Friend,
As 2019 draws to a close, I wanted to take a few moments during this busy season to send a brief update to all of our members, both to recap some of the past year's highlights at the Merchants and Drovers and to share some of what's on the horizon for 2020.
As you probably know from our quarterly Tavern News, this past year has seen significant progress made on the preservation of our circa-1795 main building. Not only was the long-awaited restoration of the Westfield Avenue side completed, but, thanks to $180,000 in capital grant money from the New Jersey Historic Trust and the Union County Freeholders Preserve Union County Fund, as well as the generous support of members like you, we now have the funds in place to move forward in 2020 with the full restoration of the entire tavern-yard elevation and attached kitchen wing.
As the restoration and preservation of the main building finally nears completion, we have begun expanding our focus to include some other priorities. The pre-Revolutionary Terrill Tavern is in need of restoration work, not just to stabilize and preserve the structure, but also to allow us to more-effectively use it to provide greater community access to Rahway history. And, having gathered a representative collection of artifacts and oral histories, we are also currently marshaling funds to pay for the professional design and installation of a new permanent exhibit commemorating the main building's time as "The Rahway Girl Scout House". But, just as we would never have been able to come as far as we have without your continued support, we can move forward with these objectives only as far and as fast as the support from our membership allows.
I hope that you will remember the Merchants and Drovers in your end-of-year charitable giving. Every dollar of support is vitally important, not only to preserving the historic structures on the property, but also to our mission of keeping Rahway's diverse and fascinating history alive. If you prefer to give on-line rather than by mail, you may do so by clicking the Paypal Links at the top and bottom of this page. You can also visit our Facebook Page and click the "Donate" button at the top to donate via Facebook.
On the behalf of the Board and Staff of the Merchants and Drovers Tavern Museum, I want offer my most sincere appreciation for all your past support of our site and its programs, and my very warmest wishes for a happy, healthy, and peaceful holiday season.
Forward into 2020!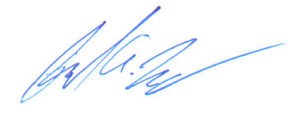 Richard A. Zdan
President, Board of Trustees
P.S. Your donation is fully tax-deductible and can be made by check or online via PayPal.