Dear Friend,
I know you're getting a lot of appeals for Giving Tuesday, so I'll keep this short.
The good news is, the Merchants and Drovers Tavern Museum is still going strong; our historic 18th century buildings are still here, and our museum is once again open for regular hours every week. I am pleased to report that, while we've had some inevitable COVID-related cancellations, we've been able to run a number of popular events this year, and many long-term projects – including the restoration of the circa-1795 building, our new Girl Scout House exhibit, professional collections evaluations, and several new community partnerships – are all still moving forward, thanks in part to generous grants from our funders and donations from our members.
I realize that 2020 has been a difficult year for everyone, and for some more than others. All I can really say is that at times like these, I believe that the perspective provided by history – the ability to step back, take a longer view, and see things in larger context – is more critical than ever to helping us make sense of the world.
So I hope that you will remember the Merchants and Drovers on Giving Tuesday. Every dollar of support is vitally important, not only to preserving the historic structures, but also to our expanding focus of keeping Rahway's diverse and fascinating history alive and sharing it with the world.
Sincerely,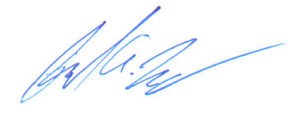 Richard A. Zdan
President, Board of Trustees
P.S. Your donation is fully tax-deductible and can be made by check or online via PayPal – or via Facebook Donate!